Home Page
Hypoallergenic, Paraben-Free, Dye-Free Glycerin Soaps
I've always had very sensitive skin and over the years have spent lots of time and money on expensive soaps that were supposed to be for sensitive skin. These soaps never seemed to work for me so I decided to start making my own soaps using herbs, spices, fruit juices and other natural ingredients to color them.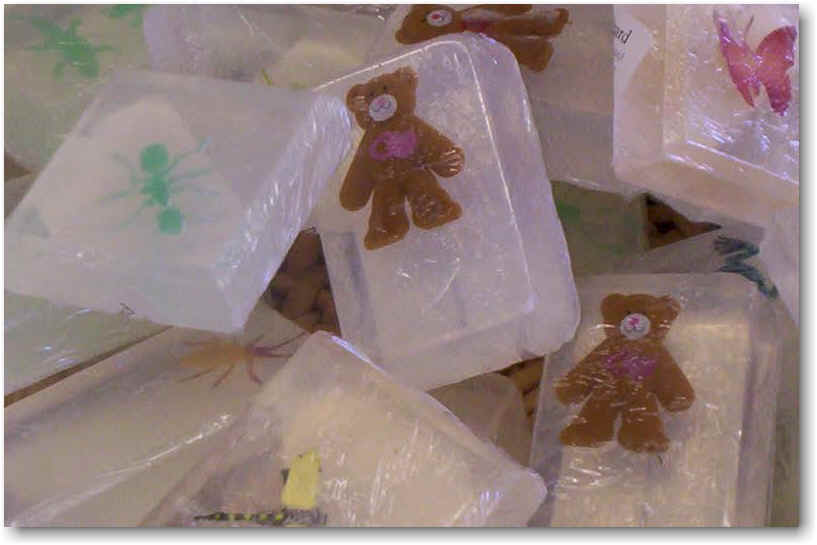 I started taking my soaps to Wool Shows and had so many requests for other products that I expanded my line of Shepherdess Soaps and added: Lotion, Creams, Lip Balms, Lotion Bars, Poison Ivy Products, Mosquito Spray, Harley Ransom (Men's Line), Bath Salts & Bombs and many other products. All Soap is hand-poured & cut by me and bars weigh between 3.5-4 ounces each.
I use 5 different Soap Bases to create my Shepherdess Soaps: Shea Butter, Goat's Milk, Honey (contains real Honey), 3 Butter (Cocoa Butter, Shea Butter & Mango Butter) and Clear Glycerin. Shepherdess Soaps do not contain animal products (except for Goat's Milk Soap) but are vegetable-based instead.
I also make fun soaps for kids with limited ingredients.
And, my newest soap "creation", Harley Ransom's Shaving Soap in a Jar, is now available. It's made from a clear glycerin soap base with extra added ingredients to give the soap even more lather. It's great for both Men and Women and this 5 ounce jar will last a really long time. Say goodbye to slimy soap mugs and dishes, say hello to soap in a jar—perfect for travel too!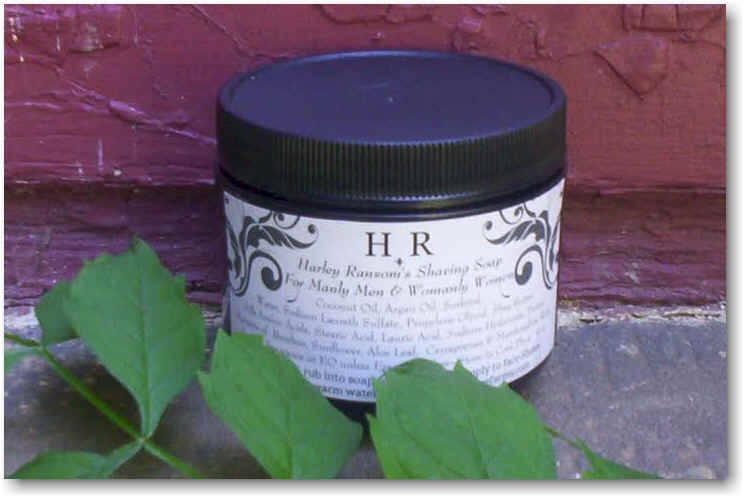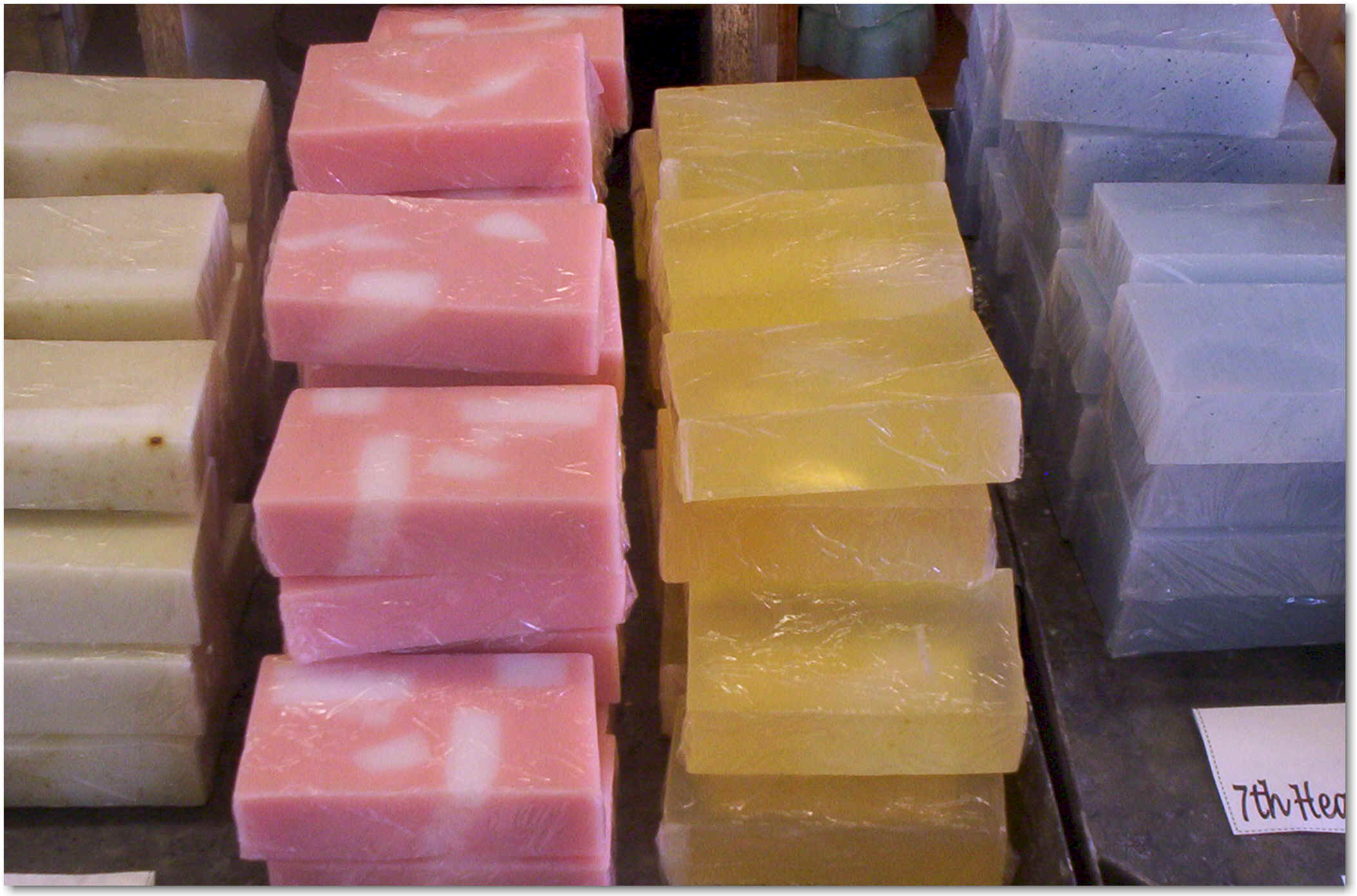 Soap Fragrances: 7th Heaven, Angel Food, Anise, Apple Cider, Baby Bibb Lettuce, Baby Powder, Banana, Bergamot Mandarin, Blueberry, Bubble Gum, Butterfly Kisses (Light, Sweet Scent), Chocolate, Chocolate Lavender, Christmas Tree, Cinnabun, Cinnamon, Citrus Sage, Citronella, Clove, Coconut, Coconut Lime Verbena, Cold & Sinus, Cottage Breeze, Cotton Candy, Cranberry, Cucumber Melon, Dirt, Dragon's Blood, Eucalyptus, Eucalyptus Mint, Fisherman's, Fragrance-Free, Frankincense & Myrrh, Freesia, Fresh Brewed Coffee, Fresh Cut Grass, Ginger Lime, Grandma's Apple Crisp, Gardener's, Grape, Green Tea (contains Green Tea Leaves), Honey, Honey Almond, Honeysuckle, Island Breeze (odor neutralizer) CC Intuition for Men, Jasmine, Lavender, Lavender Sage, Lemon Drop, Lemon Lavender, Lemonade, Lemongrass Verbena, Lilac, Magnolia, Maple Pecan Streusel, Monkey Farts, Nag Champa, Nutcracker, Orange EO, Orange Clove, Orange Cranberry, Orange Creamsicle, Patchouli, Peach, Pear Glace, Peppermint, Pine Bough, Plumeria, Poison Ivy, Pumpkin, Pumpkin Spice, Raspberry, Root Beer, Rose, Sandalwood, Sandalwood Vanilla, Scarborough Fair (contains Parsley, Sage, Rosemary & Thyme), Sleepy Time, Strawberry Jam, Tangerine, Tea Tree, Three Wise Men, Tomato Plant, Vanilla Blossom, Vanilla Butter Cream, Vanilla Hazelnut, Vanilla Lavender, Vanilla Swirl, Watermelon.
Shepherdess Hemp Oil Soaps and Sugar Scrub Bars are also available in the above fragrances
Shepherdess Soaps Pricing: $3.00 each
Hemp Oil Soap & Sugar Scrub Bars: $4.00 each
Harley Ransom Shaving Soap in a Jar: $8.00 each
*Prices do not include Shipping or Taxes *No Minimum Order *Wholesale/Retail
PLEASE NOTE: Soap cannot be shipped in hot weather—except Shaving Soap in a Jar
Paypal, Personal Checks, Money Orders and Cashier's Checks accepted.