Home Page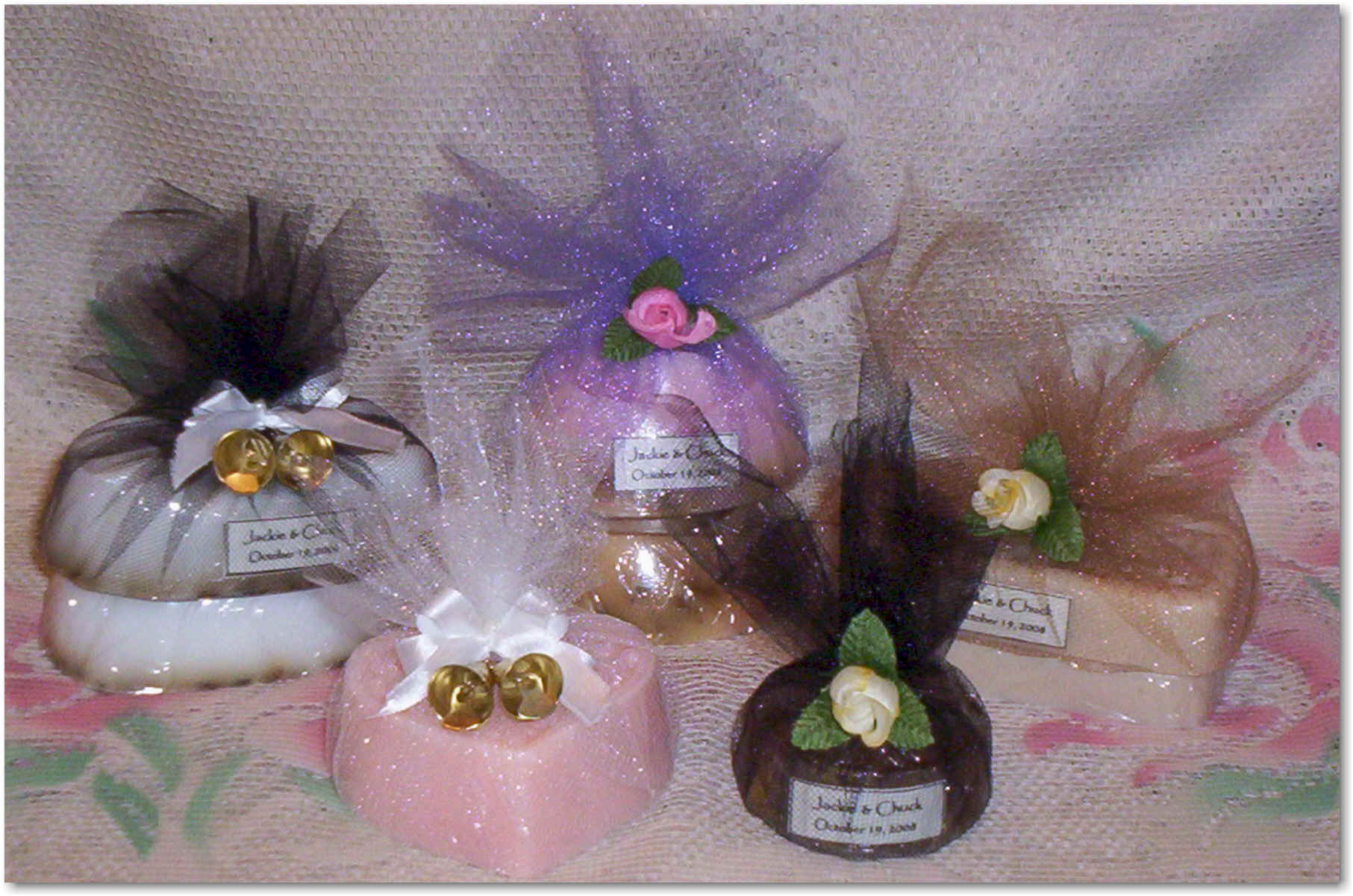 Do you want something unique and natural to help thank others for being a part of your special day? Shepherdess Natural Soaps (available in over 40 shapes), Lotions, Creams, Spa Salts, Lip Balms, Solid Perfumes & Beeswax Candles will make your Wedding, Wedding Shower Anniversary, Birthday, Baby Shower, Retirement Party or other special occasion a day everyone will remember. And. it's also a great way to "Go Green".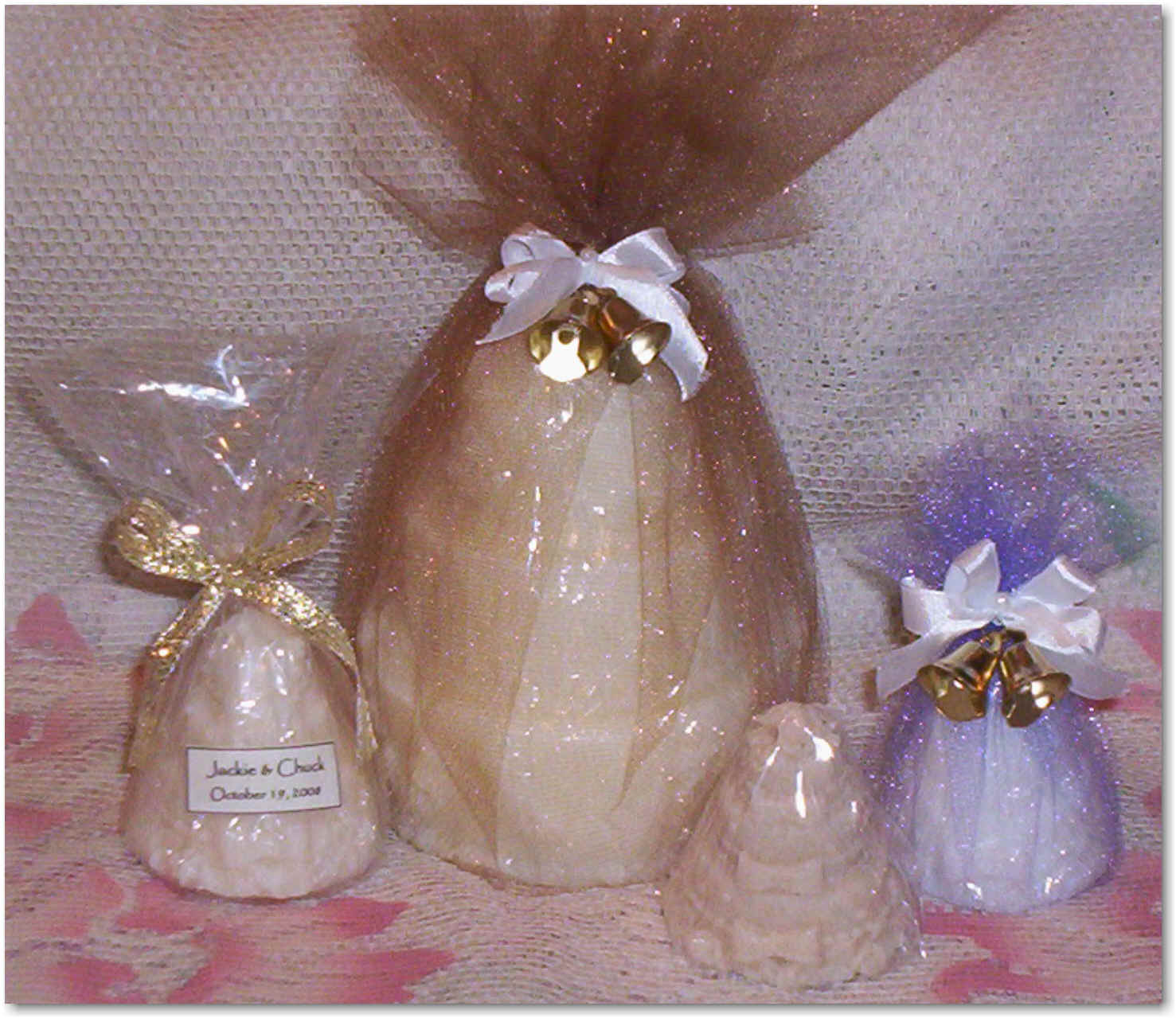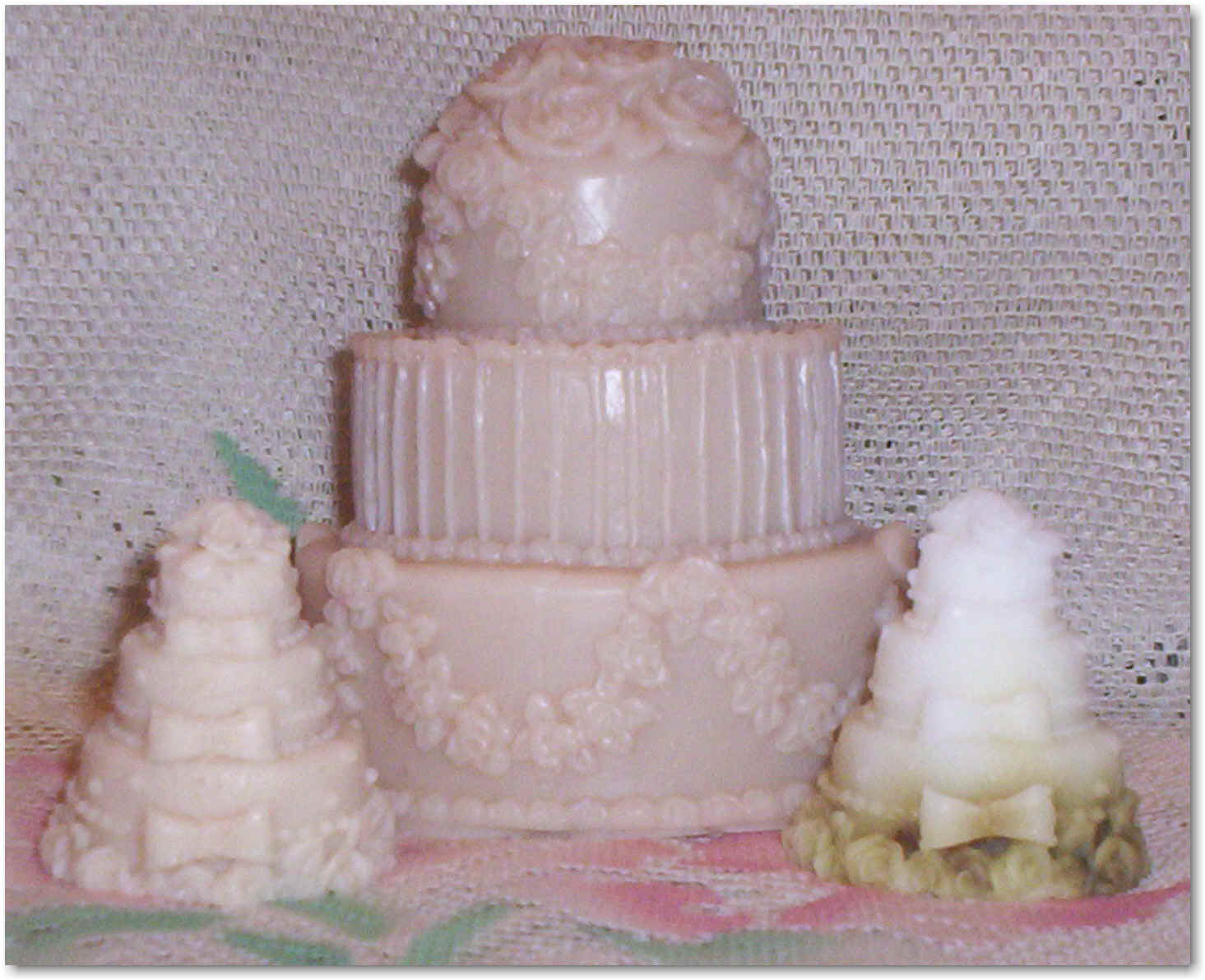 Intricately detailed Wedding Cake Soaps are available in 2 sizes--individual Guest Size and Centerpiece Size. Centerpiece Size can also be poured as a candle. Both sizes are available in over 40 fragrances as well as fragrance-free and can be made in the following bases: Shea Butter (opague white), Goat's Milk (opague off-white), Honey (translucent amber) and Aloe & Olive Oil (translucent light green).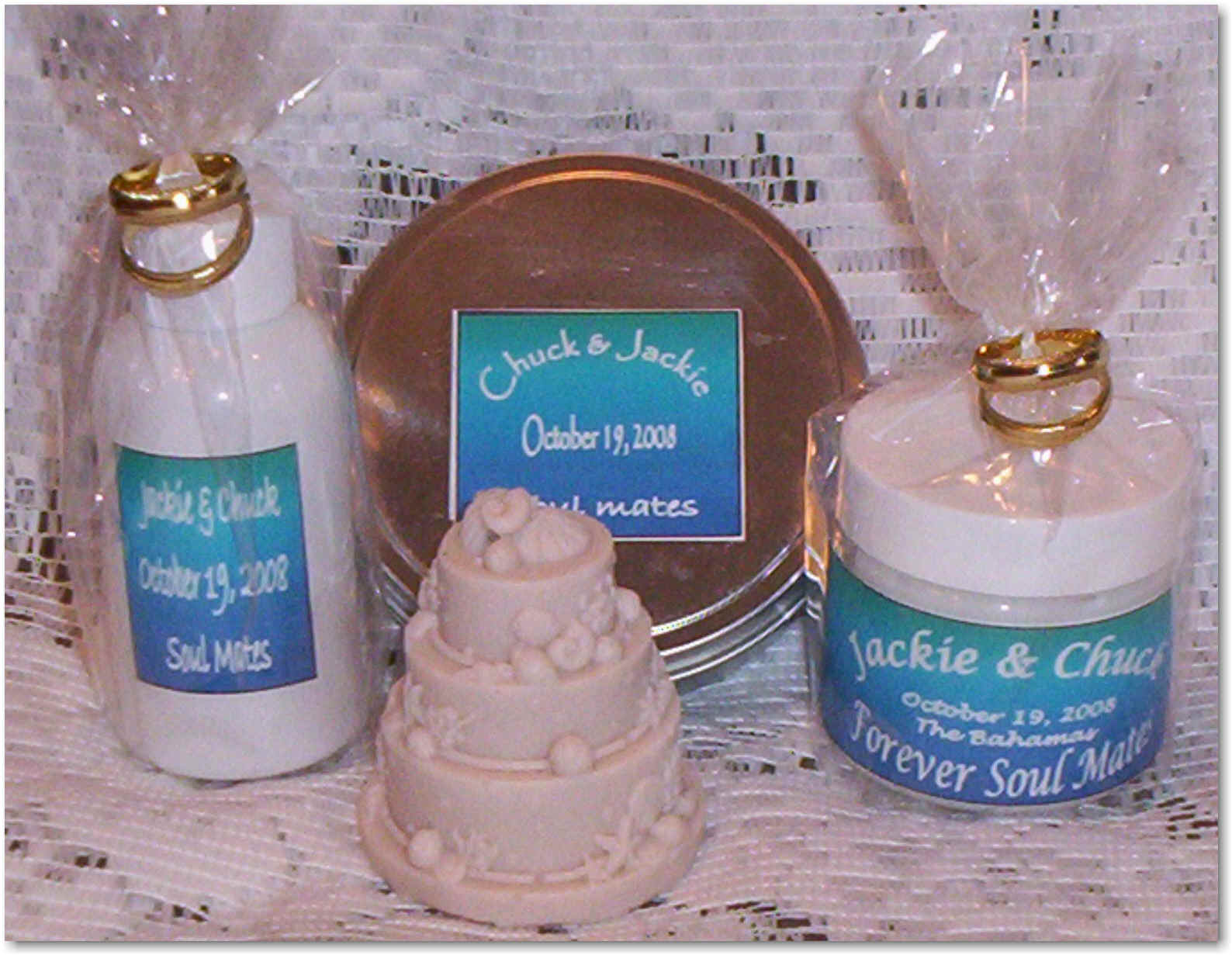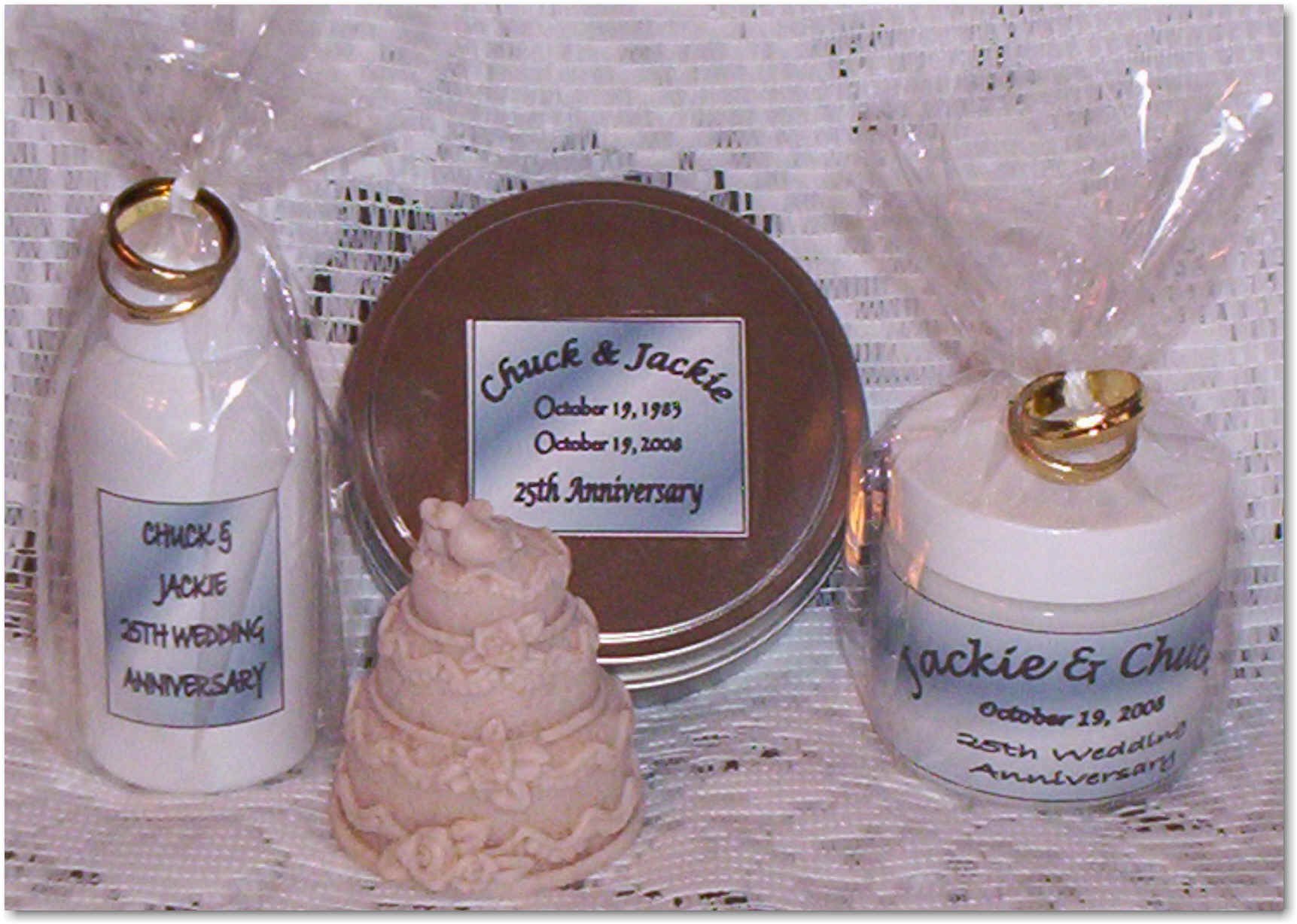 Other natural and unique favors include: Lotion, Cream, Spa Salts, Soaps or Beeswax Candles in a tin, Lip Balm and Solid Perfume. All of these items, except Lip Balms, are available in over 40 fragrances (see Soap Page for list).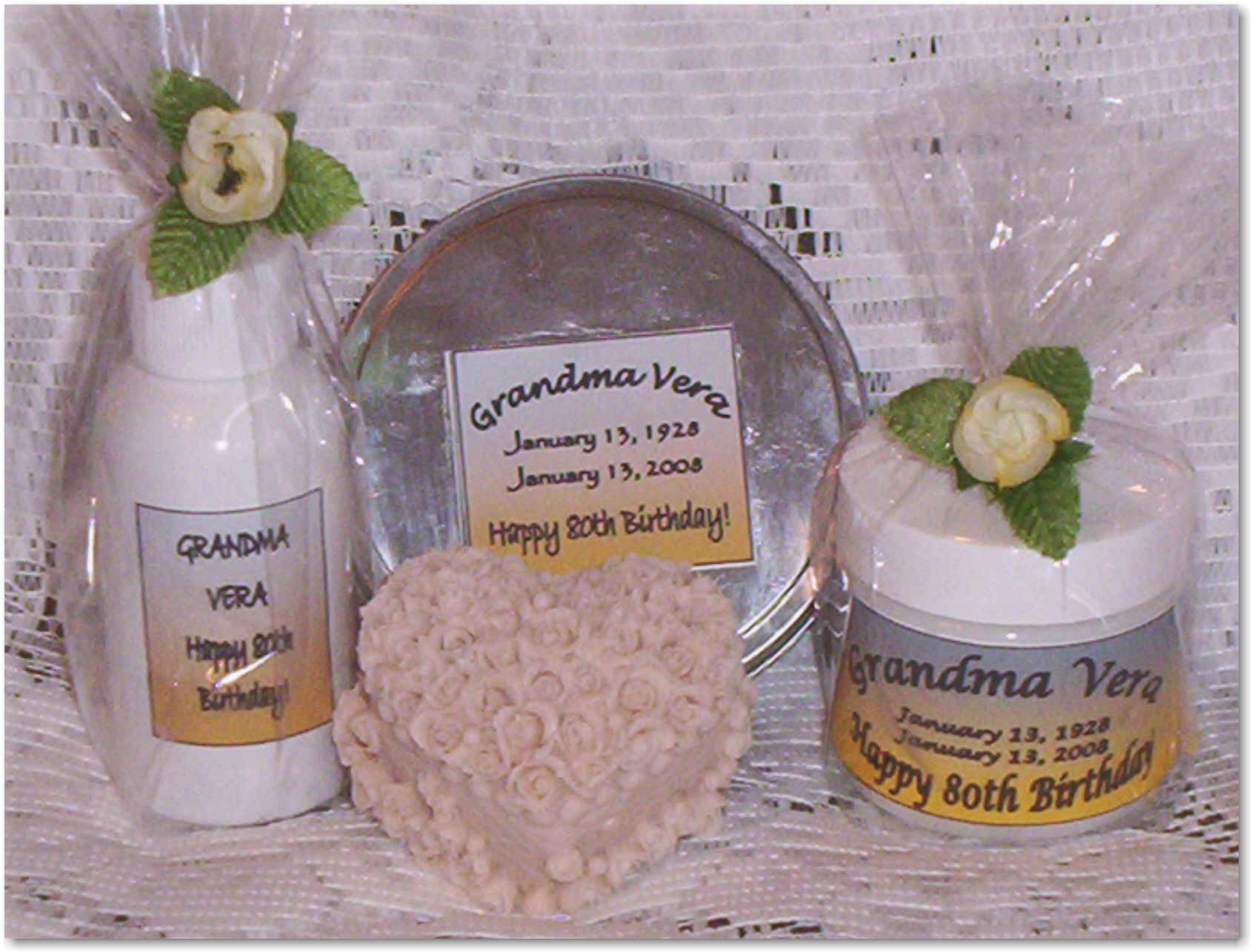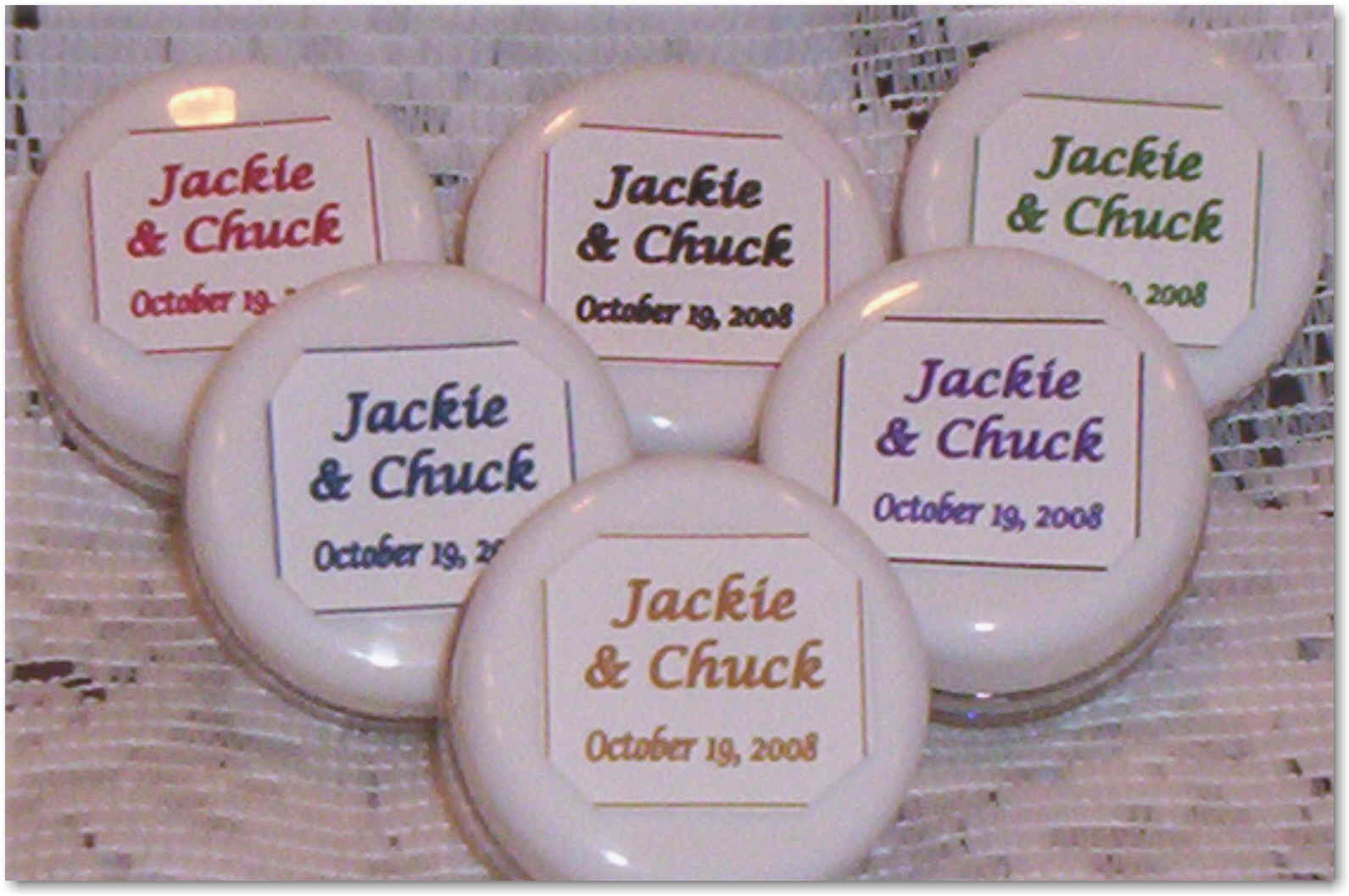 Lip Balm Flavors include: Banana Cream Pie, Bubble Gum, Cherry, Cinnamon, Coconut, Coffee, French Vanilla, Lemonade, Mint, Orange, Peach, Peppermint, Raspberry, Root Beer, Strawberry & Watermelon.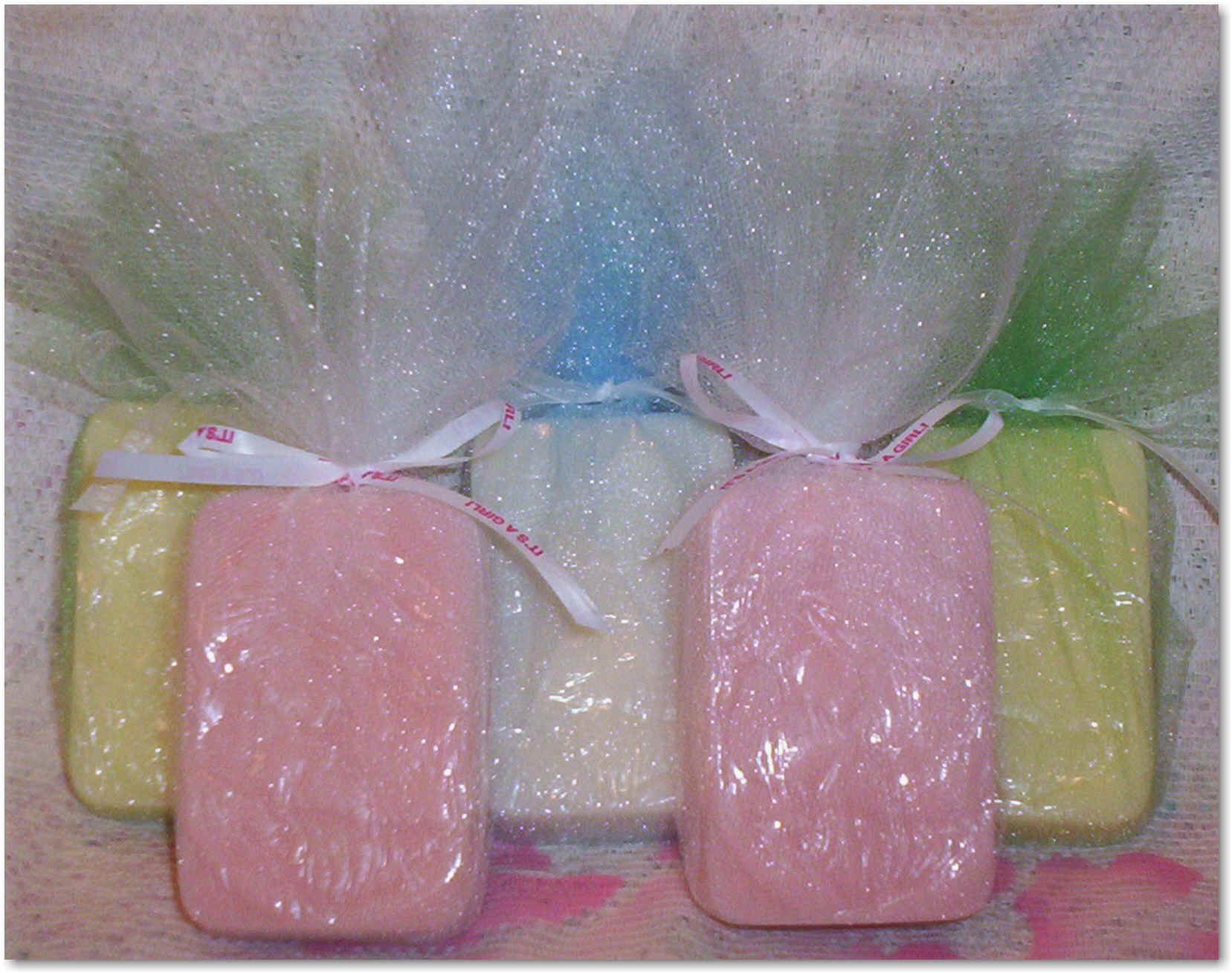 Beautiful Mother and Child Soaps are a full-size 4 ounce bar that looks wonderful "as is" as well as dressed up with tulle and ribbon.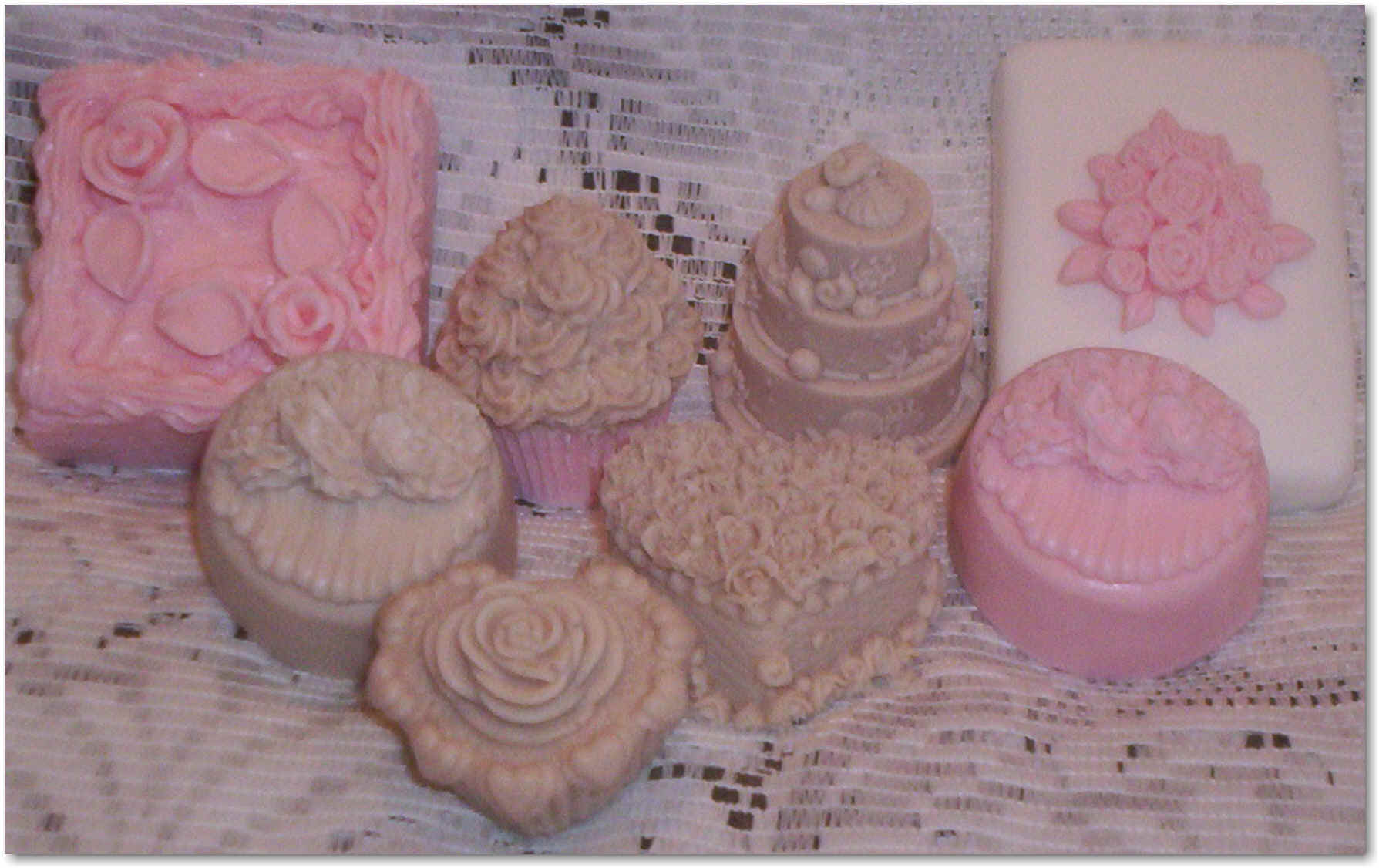 These fancy Cake Soaps are sure to dress up any occasion and will leave a lasting impression on your guests.
For more information on Shepherdess Natural Special Occasion Favors please call (419) 938-3475 or email: info@amazinggracefarms.com
Thanks so much!